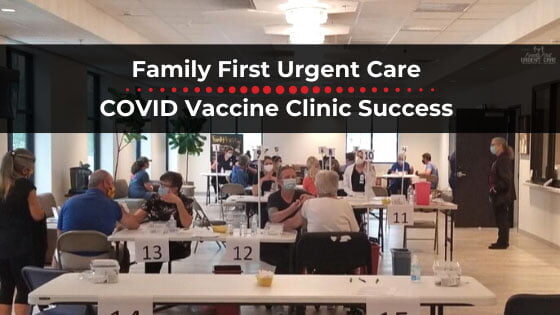 One of the most exciting things you may see on your news or social media feed these days is the joyous faces of those who have been fortunate enough to have already received a coronavirus vaccine. At the end of February 2021, Family First Urgent Care in Conroe was thrilled to have an integral role in locally vaccinating hundreds of individuals via a COVID vaccine clinic.
Urgent Care Center Experiences COVID Vaccine Clinic Success
The center held their very first COVID-19 Moderna vaccine clinic and is privileged to have vaccinated more than 650 people from the community. The mood at the clinic was happy and festive, with patients invited to enjoy a selfie picture station decked out with red, black, and white balloons and signs reading, "I got my COVID vaccine." Vaccinated patients wore their band aid like a badge of honor and had fun taking pictures to celebrate the medical milestone.
The success of the vaccination clinic is due in large part to the dedication and commitment of the urgent care center's amazing staff as well as local nursing students and instructors from Lone Star College- Montgomery. Their assistance in administering COVID-19 vaccines was invaluable and brought big smiles to those who have patiently waited to finally be vaccinated.
According to the Centers for Disease Control (CDC), the Moderna vaccine requires two doses before an individual is completely vaccinated. After the first dose, patients must wait a period of twenty-eight days to receive their second dose. Most health professionals estimate it will take an additional two weeks for patients to build up a proper level of antibodies. Patients who received their first shot of the Moderna vaccine at the event are asked to return in twenty-eight days to receive the required second dose.
As vaccinations continue to become available to the state of Texas and more of society becomes inoculated, we will open up vaccinations to additional segments of the population as they are eligible according to local guidelines.
If you wish to receive a COVID-19 vaccination, please visit Family First Urgent Care's website to reserve a place on our clinic's waiting list. Please note that you may not be called until you become eligible as deemed by local government to receive a vaccination. In the coming weeks and months as more vaccines become available, we will be reaching out to those on our waiting list who are eligible to receive their COVID-19 vaccination.
About Our Urgent Care Center
Family First Urgent Care in Conroe provides a wide range of services including:
COVID vaccinations
General vaccinations
Geriatric services
Minor emergency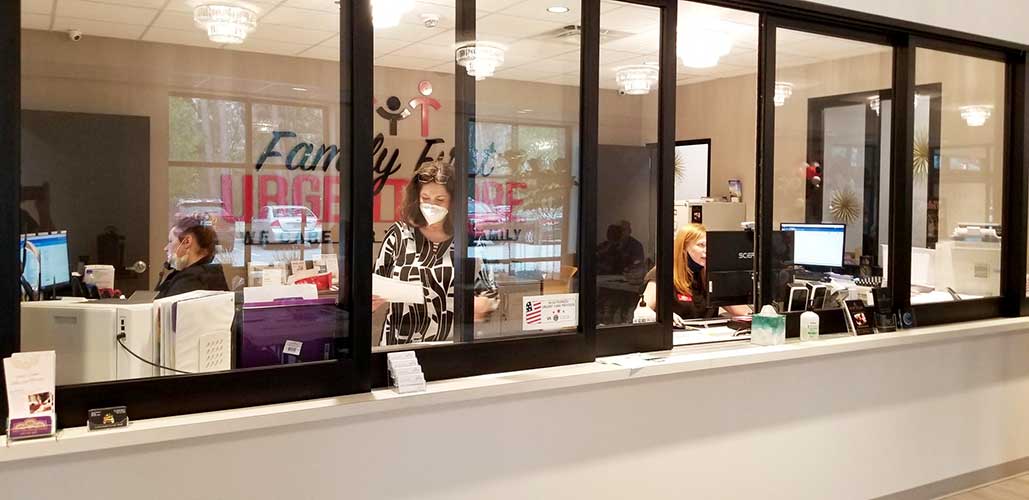 Family First Urgent Care is grateful to be a part of this amazing community, and we were happy to administer so many vaccinations to our friends and neighbors.
Latest posts by Family First
(see all)