Samantha MK Clemons, MSN, APRN, FNP-C is a Nurse Practitioner who works with all ages of patients in an Urgent Care and Primary Care setting to provide compassionate, quality, affordable health care. Samantha understands the importance of this and treats her patients as if they were her own family or friend. Over the last 12 years in her nursing career, Samantha has garnered the respect of patients, fellow nurses, and providers by the quality of care she gives. To keep her
education and skills current, Samantha is a part of the American Association of Nurse Practitioners and Sigma Theta Tau.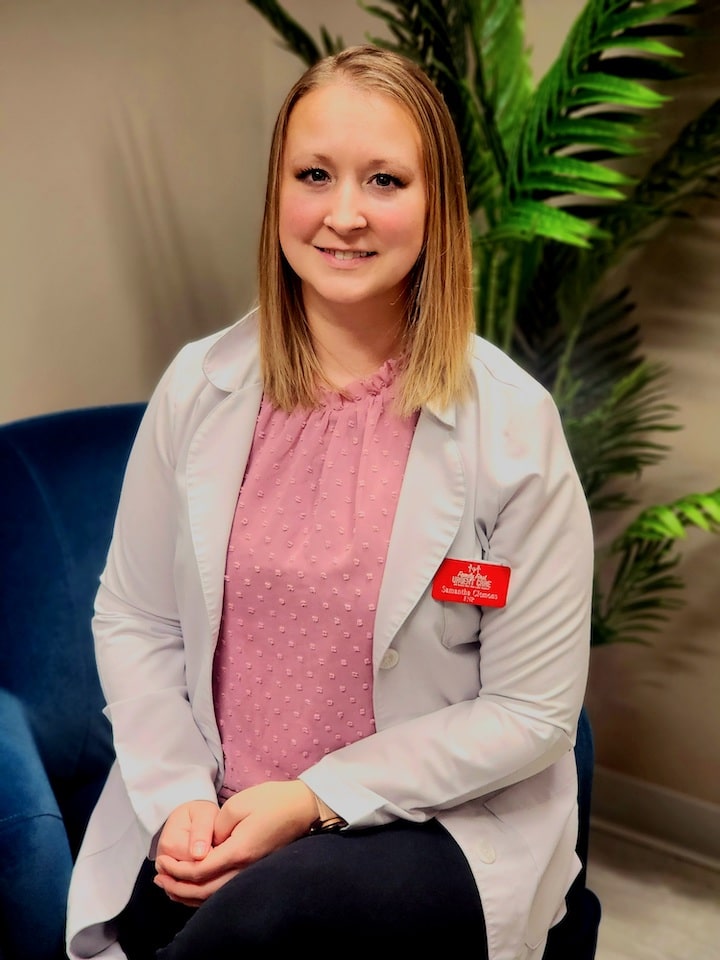 Samantha began her nursing career in dementia/geriatric care and went on to cardiac rehab, advanced neurology, and then emergency medicine. She started her journey in 2008 when she decided to become a nurses' aid and quickly worked her way up in the nursing field. She strived to provide light for patients that were going through a difficult time in their lives. The focus of Samantha's nursing career has been in Emergency and Trauma care. Samantha holds a Master of Science in Nursing in Family Practice from University of Texas Medical Branch. After graduation, Samantha began working in Conroe as a Family Nurse Practitioner to help patients receive quality and compassionate care.
In her spare time, Samantha can be found spending it with her husband, traveling, exploring new restaurants, on Lake Conroe or playing board games. She also has 3 rescue dogs; Rhea, Sheba, and Mira that she adores and loves.