As the number of coronavirus cases in Texas and across the nation continue to grow, there has been a push for individuals to get tested. But with the constant change in coronavirus process and information, many individuals are left wondering what kind of COVID-19 test to get and how much it will cost. Patient education can be empowering in this type of situation if it is understood what types of COVID-19 tests there are, what factors can determine cost, and what answers may be needed before getting a test.
What are the Types of COVID-19 Tests?
There are two main types of COVID-19 tests being offered:
Diagnostic tests
Antibody tests
Diagnostic tests are designed to reveal if an individual has an active coronavirus infection. One of the main purposes of knowing if you have the coronavirus is to get proper medical attention and immediately take measures to quarantine yourself from others to inhibit the spread of the virus. There are two types of diagnostic tests:
Molecular diagnostic tests: Molecular tests such as RT-PCR tests help detect the COVID virus' genetic material.
Antigen diagnostic tests: Antigen tests are designed to detect certain proteins in the virus.
Antibody tests are used to identify antibodies created by a person's immune system in response to a virus. An individual who had coronavirus likely developed antibodies in the days or weeks after contracting the infection. While the antibody test may be used to see if an individual has antibodies to coronavirus, it is not recommended for diagnosing coronavirus.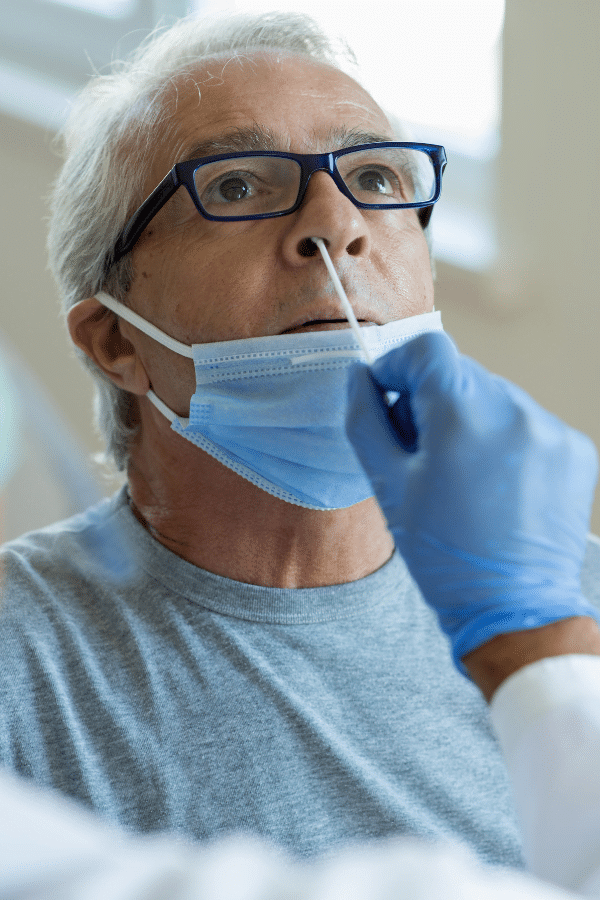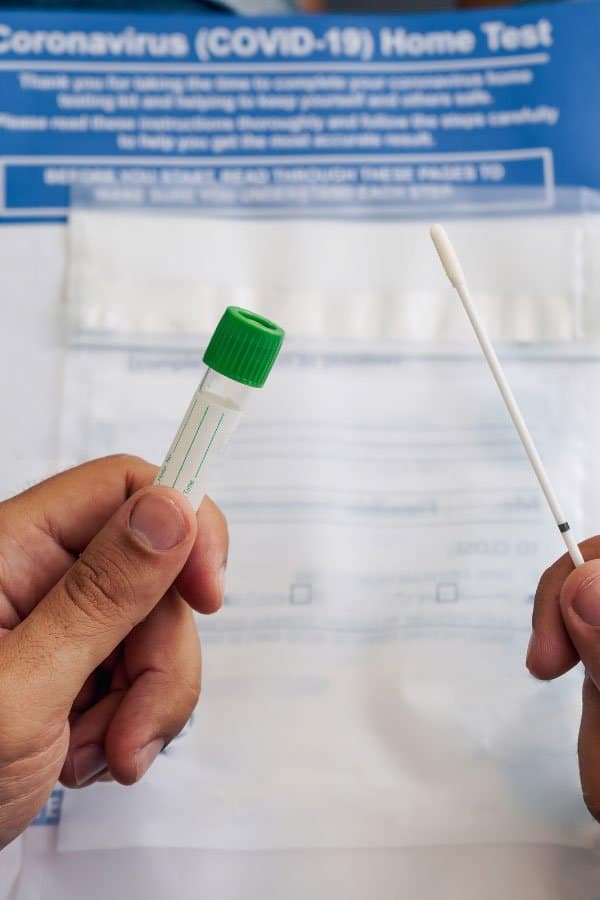 What are the COVID Diagnostic Test Options?
The goal of getting a diagnostic test is to find out if you have an active coronavirus infection. However, there are several options that individuals may be able to choose from:
At Home Tests: These tests are generally only available via a doctor's prescription. This option is convenient as it allows the person to collect their own sample and then send it in to a lab. However, some health care providers prefer to oversee a patient's sample collection via video to ensure it is done correctly.
Combination Tests: A combination test may have the capacity to test for coronavirus and the flu at the same time. Some of these tests can check for various respiratory viruses.
Rapid, Point-Of-Care Tests: This diagnostic test can be molecular- or antigen-based and requires a mucous sample from an individual's throat or nose that is then analyzed at a healthcare provider's office, with results often available in just minutes.
Saliva Tests: This test generally involves a person spitting into a tube for sample collection. Some patients find this test to be more comfortable and less intimidating than a nasal or throat swab. However, this type of test has accuracy issues, so it is not a test that we perform.
The kind of test a patient takes for coronavirus will usually determine the speed with which they get results. Some regular COVID-19 tests can take up to three to five days whereas rapid testing options generally yield results in as little as fifteen to twenty minutes.
What Factors Affect The Cost of COVID-19 Testing?
In general, COVID-19 testing is not universally free for everyone. Many factors come together to determine if a testing is covered by a health plan or issuer or is provided for free by local government. Some factors that can affect the cost of a COVID-19 test may include:
Who orders the test
An individual's symptoms (vs. being asymptomatic)
A person's health plan (co-payments, deductibles, coinsurance)
The Texas Division of Emergency Management website features a map of Texas COVID-19 test collection sites. Some sites are identified as state supported and operate at no cost to the individual. However, the website also has a disclaimer that some testing sites on the map could require deductible, co-pay, or coinsurance.
If you are considering getting a COVID-19 test, it can be a good idea to call ahead to the testing site to see how they handle costs associated with testing. Keep in mind that patients and insurance companies each have unique and different circumstances and that the information above should be considered general information only.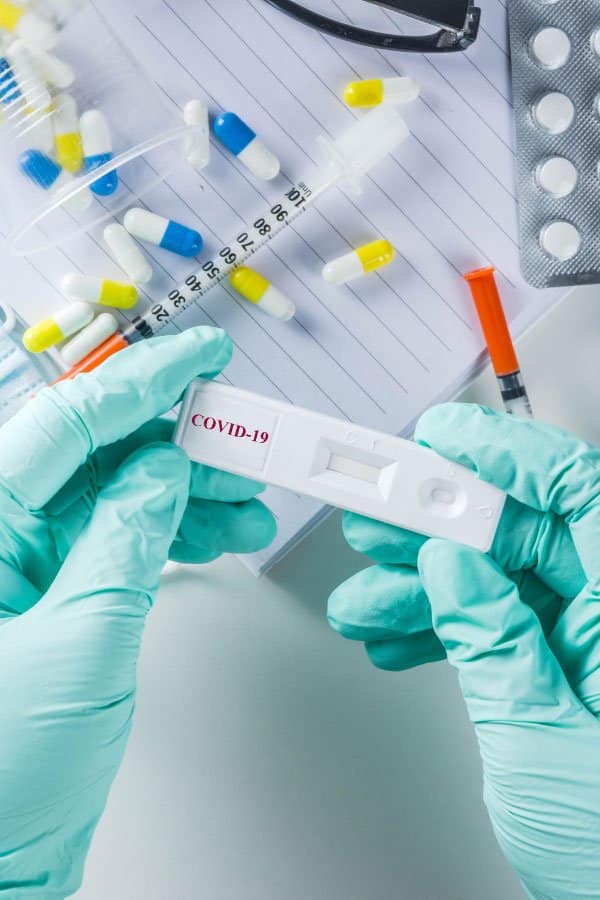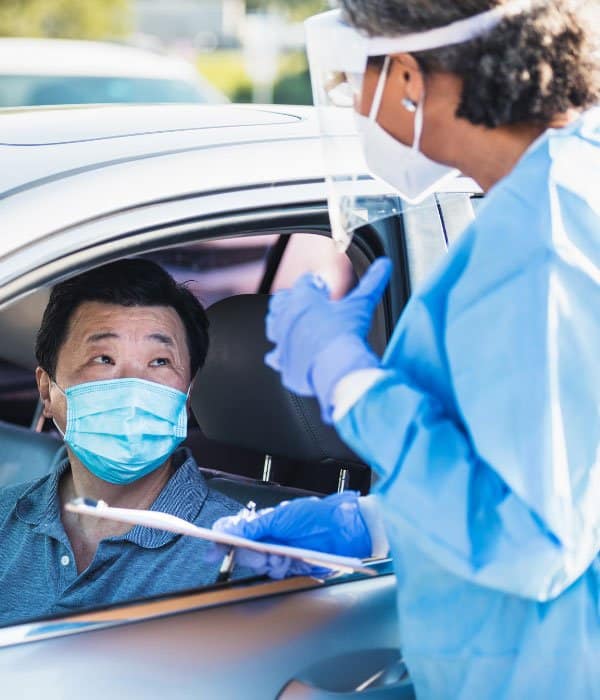 What Are Some Important Test Site Considerations?
Before going to be tested at a public or drive-thru site for COVID-19, it can be a good idea to find out answers to the following questions first:
What is the site's screening criteria?
What are the site's regular, weekend, and holiday operating hours?
Do you need a doctor referral to be tested there?
Will your COVID-19 test be covered by your insurance provider and how does the billing process work?
What type of tests are offered at the site?
How fast does the site provide test results?
How do you access your test results?
If you believe that you have coronavirus or may have been exposed to the virus, it can be a good idea to get tested to impede the spread of COVID to those around you. To find out more about the kind of COVID-19 tests offered at Family First Urgent Care, please contact us today.