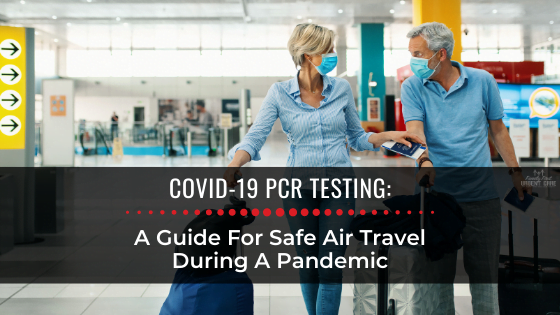 COVID-19 PCR testing is instrumental in determining which individuals have an active infection and are contagious to others. This type of molecular testing is also invaluable in terms of safer travel—both domestic and international. As the world slowly gets back to business amidst an ongoing pandemic, travelers are taking to the air again, many to visit foreign countries. Each country generally has their own COVID-19 entry policies, and a negative COVID-19 test is a major component for most of them.
What is PCR Testing?
PCR (polymerase chain reaction) testing is a type of molecular test designed to detect the presence of the COVID-19 virus within an individual's nasal passages, throat, or other areas of their respiratory tract.
While this procedure has become prevalent in testing domestically for active COVID-19 viruses, PCR testing for international travel is now becoming standard as well. Whether an individual is traveling out of the country for work or for personal reasons, it is likely that their international destination will require proof of a time-sensitive negative COVID-19 test before allowing anyone to enter.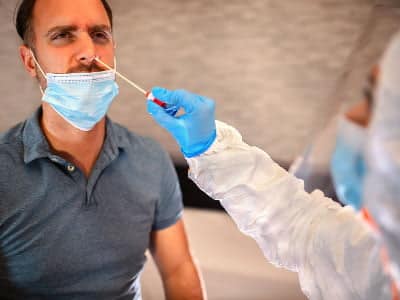 COVID-19 Rules for Entry to Foreign Countries
It is critical for travelers to learn what kind of COVID-19 testing is most accepted in foreign countries, the timelines required for testing, and regulations for entry into the country. According to their website, The Department of State advises U.S. citizens to thoroughly evaluate country-specific travel advisories and U.S. Embassy COVID pages before planning to travel internationally.
The pandemic affects countries differently at any given point in time, therefore each may have unique policies regarding quarantine, closed borders, and travel restrictions. If the country you plan to travel to has a specific timeline for COVID-19 testing, be sure to observe it or you may be asked to quarantine or even be turned away.
International Travel and COVID-19 Testing
It is critical for an individual to learn as much information as possible about the admission criteria for the foreign country or countries they will be visiting. Some countries have very specific entry guidelines regarding what types of testing are accepted and within a very specific timeframe.
There is COVID-19 testing for active infections, antibody testing, and antigen testing. These are three distinctly different types of tests and not all are accepted internationally.
PCR Testing: This type of testing is intended to detect an active virus in an individual's system, regardless of if they are currently showing symptoms. Testing is still typically required even if an individual shows no symptoms as they could still be infectious to others even when they are asymptomatic. This is the most commonly preferred and accepted COVID testing internationally.
Antibody Testing: This test looks for the presence of antibodies in an individual and may indicate if a person recently had the active virus in their system. Unfortunately, most foreign governments do not accept this test because it is not universally accepted as reliable.
Rapid Antigen Testing: This type of testing is also usually not accepted by foreign governments as it is not considered to be entirely reliable, with results being inaccurate up to half the time.
How PCR Testing Works
A PCR test diagnoses patients with COVID-19 by detecting the virus' presence in a sample taken from mucus in the nose or throat. As the world discovers more about this virus, testing methods may change to accommodate new findings, but in general these are the steps involved in molecular testing: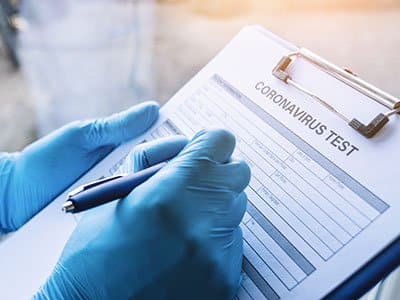 A medical professional will order the patient a COVID-19 test.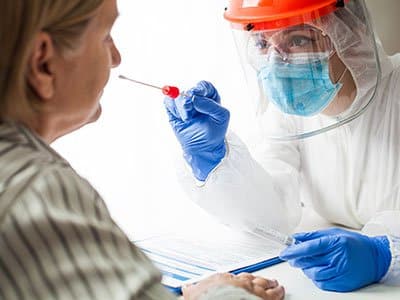 The healthcare professional or the individual uses a special swab to collect mucus from the patient's nose or throat.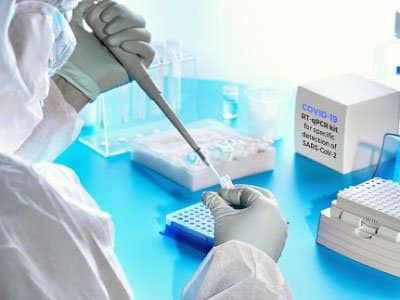 The swab is then exposed to chemicals and special machinery in a lab setting which then yields a COVID-19 test result.
The speed with which a patient receives a test result can vary. It is recommended to look for a testing facility such as Family First Urgent Care that offers PCR Rapid Testing Kits which can provide COVID-19 test results in approximately fifteen minutes.
Things to Consider When Choosing A Provider to Perform PCR Testing for International Travel
Although COVID-19 testing is generally being offered at doctor offices, hospitals, and special mobile stations, just getting a test is not enough to be greenlighted for entry into a foreign country. Some crucial things to consider when choosing a provider for PCR Testing for international travel can include:

Verifying that test results will be available in twenty-four hours or less and are delivered promptly.

Ensuring test results will be documentation compliant with the country of your destination (this can include information regarding an individual's identity, test results, testing methodology, and a testing lab's certifications).

Validating that skilled medical professionals will be administering the PCR test.

Confirming that the site is able to successfully perform a PCR test correctly the first time.
How To Decipher PCR Testing Results
Depending on each testing site's capabilities, an individual's test results may come within as little as fifteen minutes up to a day or more. An individual getting a PCR molecular test for COVID-19 can expect one of two results:
Positive: A person who receives a positive PCR test result has a detectable and active COVID-19 infection. In this case, an investigation may be conducted to enable contact tracing and hopefully prevent further spread of the virus.
Negative: An individual receiving a negative PCR test result did not have an infection present at the time the sample was collected. It is important to note that this result means that the individual was virus free at the time of testing only.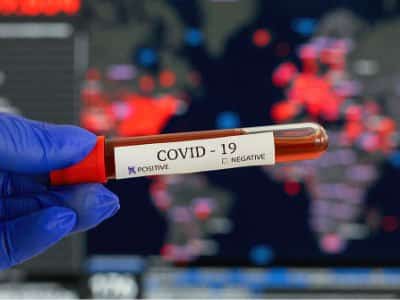 It is important for patients to also know what the PCR Test does not do:
It does not determine if an individual has had the COVID-19 virus in the past
It does not determine if an individual exposed to COVID-19 will soon contract the infection
If you or someone you know is preparing to travel internationally, be sure to do some research on the specific country of destination, and then arrange a timely appointment for COVID-19 testing at Family First Urgent Care.
Latest posts by Family First
(see all)