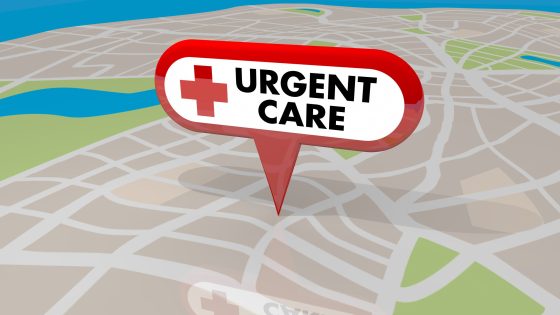 If you are feeling sick or injured and don't know where to turn, urgent care may be the right option for you. Urgent care clinics offer walk-in medical care for non-life-threatening illnesses and injuries with minimal wait times, making them a convenient choice for those who need medical attention quickly. But what is an urgent care clinic, exactly? And what is the difference between urgent care clinics and emergency rooms? Keep reading to learn more!
What is an Urgent Care Clinic?
Urgent care clinics are medical facilities that provide walk-in treatment for non-life-threatening injuries and illnesses. They are staffed with expert medical professionals who can provide a wide range of services and are a convenient alternative to emergency rooms for minor ailments and injuries that need prompt treatment but don't qualify as emergency situations.
What are the Differences Between Urgent Care Clinics and Emergency Rooms?
The most relevant difference between urgent care clinics and emergency rooms is the type of care they offer. Emergency rooms are equipped to handle life-threatening injuries and illnesses, while urgent care clinics provide treatment for non-life-threatening conditions.
Another difference between these types of medical facilities is cost. Often times people turn to emergency rooms by default, even when their condition isn't a life threatening emergency, simply because they are not sure where else to go. And then comes the bill… ouch! A visit to the ER can be expensive, even if you have insurance, whereas urgent care is typically more affordable.
Finally, wait times can also vary depending on the type of facility you visit. Emergency rooms are often crowded and have long wait times, while urgent care clinics typically have shorter wait times due to faster patient processing. As you might expect, the more intensive care provided at hospital emergency rooms is time consuming and results in slower patient turn over and lengthier wait times.
What Urgent Care Services are Provided at Family First Urgent Care?

At Family First Urgent Care in Conroe, we offer a wide range of urgent care services including:
Treatment for illnesses
Men's Health
Women's Health
Pediatric Urgent Care and School Physicals
Medical Solutions for Businesses
Infusions
Minor Emergency Services
Pediatric Services
Primary Care
Physicals
X-Rays and In-House Lab Testing
Conclusion
We hope this article has helped you better understand urgent care clinics and what they can offer, as well as the differences between urgent care clinics and emergency rooms. If you find yourself in need of urgent care services in Conroe, TX, we encourage you to come see us at Family First Urgent Care! We are open seven days a week to make sure you can get the care you need when you need it. Visit our contact us page today to get in touch with any questions and we'll be happy to help!
Latest posts by Family First
(see all)