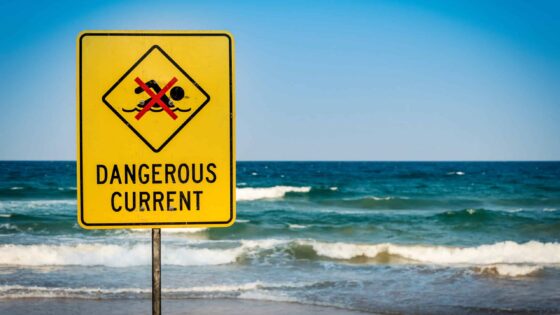 As the temperatures heat up, it's time to start thinking about being safe in the water this summer. Whether you are headed to the beach, a lake, an ocean, or a pool, knowing how to stay safe while enjoying these areas is paramount and understanding water safety practices is key. With that in mind, we are here to share some important water safety tips so you can make sure your fun in the sun is as safe as possible!
Sun Protection
Always wear sunscreen when swimming outdoors and wear appropriate clothing poolside. This is especially important for kids.
 Wear a life jacket
Wearing a U.S. Coast Guard approved life vest or other flotation device is essential for water safety and should be worn whenever you are on the water, regardless of your swimming abilities. Keep a close eye on young children who are in or around the water, even if they are wearing a life jacket.
Know the area
Make sure you understand the lay of the land before entering the water. Check for submerged rocks, debris, or any other potential hazards that may exist beneath the surface of the water. Avoid areas with heavy boat traffic as well and stay within designated swimming areas whenever possible to avoid potential hazardous conditions and unexpected encounters with large wildlife species like alligators!
Monitor the weather
Before heading out to the beach, check with local authorities and keep a close eye on the weather reports. Pay attention to any warnings issued by shoreline personnel regarding rip currents or incoming storms which may create dangerous swimming conditions.
Have a buddy
Always swim with someone else. It can be helpful to have another person in the water who can help if you get into trouble or need assistance getting back to shore. Make sure your buddy knows how to recognize signs of distress and is capable of providing emergency help if needed.
Understand swimming rules
Familiarize yourself with any posted regulations for swimmers in that particular body of water and follow them accordingly. If no rules are posted, it's important to refrain from diving in unfamiliar waters and practice safe swimming techniques.
Pool Safety
Swimming pools are a refreshing oasis during summertime, but they can also pose safety hazards. The most important rule is to never run near a pool. Slipping on wet concrete can cause serious injury. Obey public pool rules, and discourage children from rough play. Never play near drains or suctions. Entrapments occur when someone or something becomes stuck to these drains or suctions and pose a serious danger to young children who are too small to break away.
With the proper preparation and the right knowledge, you can ensure your trips to the beach or lake are as safe and enjoyable as possible this summer! By following these simple tips, you can help keep yourself and others safe while enjoying time near the water. Be sure to also check out our additional resources for more information about water safety.
Happy Swimming!
Visit www.FamilyFirstUrgentCareConroe.com.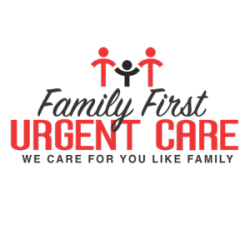 Latest posts by Family First Urgent Care
(see all)