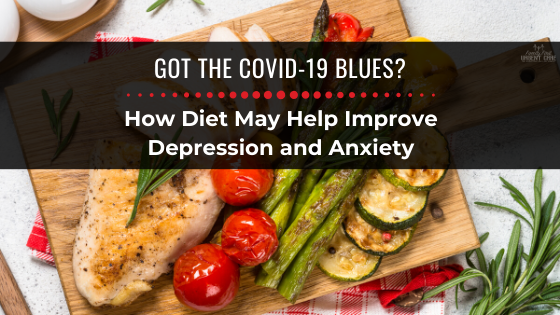 The arrival of the coronavirus pandemic has led to what can only be referred to as unprecedented times in our homes, cities, and world. With health experts predicting a sharp rise in the number of individuals battling depression and anxiety amidst this COVID-19 crisis, many are looking for a healthy way to cope. One possible coping mechanism for those that are struggling may be a diet for depression and anxiety.
By being honest with yourself about all you are facing, reaching out to a health professional for guidance if needed, and following a well-balanced diet, an individual can lay the foundation for a healthier today and tomorrow.
Be Truthful With Yourself About What You Are Facing
The past several months have brought a whirlwind of current events, such as coronavirus, that have impacted our lives on a daily, if not hourly basis in some of the following ways:
Losing income via furloughs, layoffs, and a reduction of hours
Schooling children at home unexpectedly
Obeying multi-week stay at home orders
Facing isolation from those that we love
Waiting in line to shop for groceries
Losing retirement fund investments
Watching news reports constantly for updates
Any one of these situations alone would be enough to send our anxiety levels through the roof and open the door to depression, but the fact of the matter is that many of us are facing not only one, but several of these challenges at once.
It is important to acknowledge the situations we are facing and know that our feelings are valid. However, continuing to park our minds on things we cannot control seldom offers a solution. The next best step may be learning to cope by controlling what we can.
Diet For Depression And Anxiety
One of the things most of us can control during periods of depression and anxiety is how we take care of ourselves. Perhaps never before have the basic building blocks of good health been so important. It is essential that we take time every day to:

Eat balanced meals

Exercise daily

Get plenty of sleep
When we are not taking good care of ourselves or are not eating the right foods or spending enough time outdoors, nutrient deficiencies can affect our overall health. Some of these nutrients may be tied specifically to depression and anxiety.
If battling depression and anxiety, pay attention to your nutrient intake. Some nutrients which may help combat anxiety and depression can include:
Antioxidants: may help protect our brains from oxidative stress which can in turn help with anxiety and depression
Astragalus: may help boost the immune system and fight fatigue
Carnitine: could aid in increasing serotonin production, reducing anxiety, and improving an individual's overall wellbeing
Choline: is considered a precursor to the neurotransmitter acetylcholine and is thought to improve mood and focus
Copper: can be an integral part of chemicals in the brain like endorphins, which can help with an individual's mood
Folate: may aid in production of neurotransmitters such as dopamine and serotonin which can have a calming effect
Magnesium: is considered to help regulate response to stress and anxiety
Inositol: is a neurochemical in the brain that can affect dopamine and serotonin receptors and may help with panic attacks
Vitamin B3, B6: converts tryptophan to serotonin and can enhance GABA effects in the brain
Vitamin B12: may help improve treatment response in depression, especially for those severely deficient in the vitamin
Vitamin D: low levels of vitamin D are considered to be linked to anxiety
Zinc: may boost the immune system and reduce anxiety by reacting with NMDA receptors in the brain to help regulate mood
Getting Your Nutrients
Most of the above nutrients can regularly be found in a healthy, well-balanced diet. However, particularly during times of extreme stress, a nutrient supplement such as Vitamin B or D may help boost an individual's immune system.
Those looking to eat a more nutrient dense diet may benefit from following a plan like the following: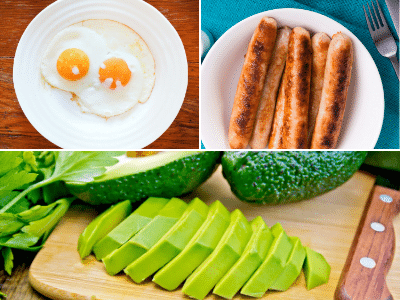 Breakfast:
Two eggs, avocado slices, and chicken sausage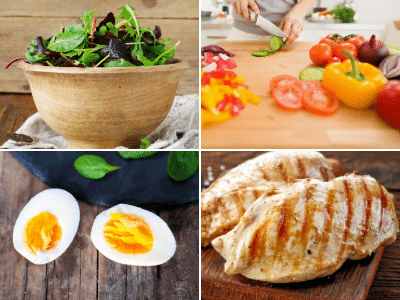 Lunch:
Large salad with a variety of greens, at least five vegetables of choice, one hardboiled egg, and one ounce of chicken or turkey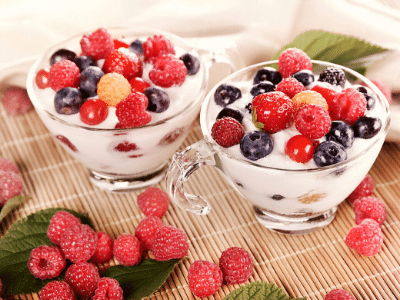 Snack:
Greek yogurt without sugar and one-fourth cup of berries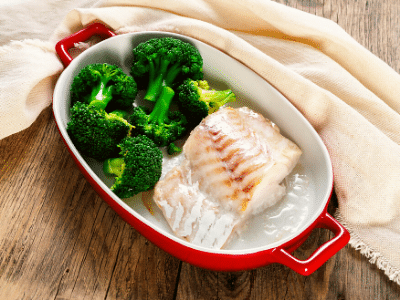 Dinner:
White fish (such as cod, sole, halibut or salmon), with roasted vegetables such as cauliflower or broccoli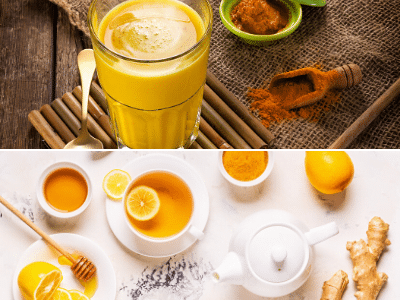 Bedtime:
Golden milk or chamomile tea
An eating plan like this one may better equip individuals to fight depression and anxiety by providing the necessary nutrients needed for a feeling of well-being.
Depression and anxiety are serious conditions. Please note that if your symptoms are severe, it is crucial to seek medical help immediately.
If you have questions about how changing your diet may help fight depression and anxiety, consider scheduling a visit with Family First Urgent Care today.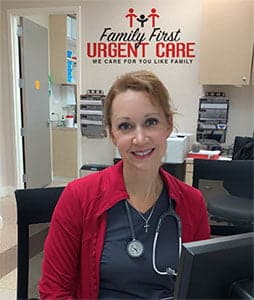 Latest posts by Family First
(see all)