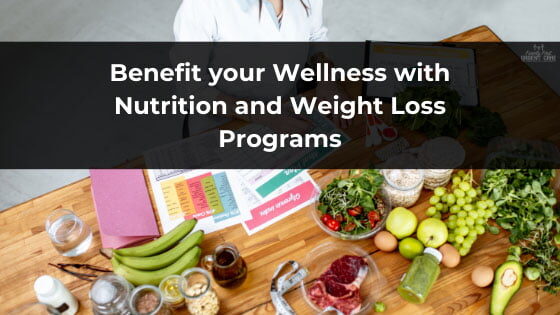 Obesity has almost become an epidemic in the United States, leading millions of Americans to seek out nutrition and weight loss wellness programs each year. The prevalence of obesity in 2017 and 2018 was estimated to be just over forty percent in adults and just under twenty percent in children and adolescents. These respective rates have steadily increased in recent years, making it a problem for roughly half the nation today.
Nutrition and Obesity Today
Many of us are living life at a hectic pace in which we balance work, home life, family, and a wide variety of other obligations. With so much to do and only a certain amount of time to do it in, our nutrition can be one of the first things to be sacrificed.
When running between work and the kids' soccer practice with barely a window for dinner, more often than not that meal does not contain the recommended balance of fruit and vegetable consumption. For those who spend most of the day sitting at a desk or in the car, lack of physical activity can also contribute to obesity. Not only can improper nutrition lead to obesity, but it may also put a person at risk for serious life-threatening conditions such as cancer, diabetes, heart disease, and stroke.
Perhaps the most important takeaway is that better nutrition and weight loss is possible and can lead to a healthier lifestyle. You can choose to make a positive change and take back control of your health. You are worth it.
Common Nutrition and Weight Loss Wellness Programs
Many individuals know that they need to do something about their nutrition and/or weight to experience higher levels of wellness, but the problem becomes where to start. Fortunately, a healthcare professional can help. Consider setting up a consultation with a reputable and qualified provider to find the best nutrition and wellness plan tailored for your specific needs.
While different providers offer a variety of nutrition, weight loss, and wellness programs, these are a few of the most common: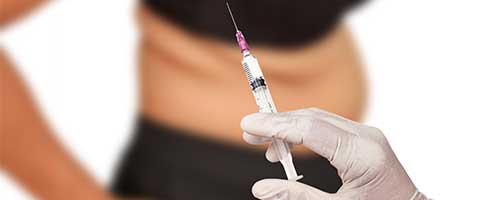 B Complex Shots:
Sometimes referred to as lipo injections or lipo energy shots, these injections are designed to aid patients on their quest to achieve increased energy levels and weight loss.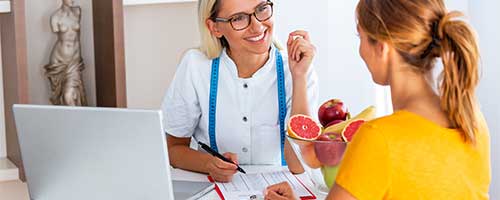 HCG Diet:
The HCG (human chorionic gonadotropin) diet is aptly named as such because it includes HCG injections to help patients avoid muscle mass loss while on a five to eight hundred calorie a day diet.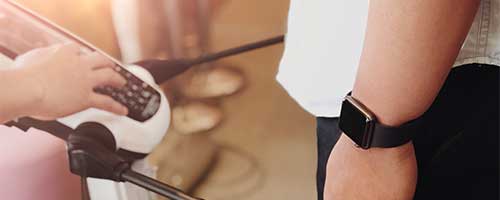 In-Body Composition:
To achieve better weight loss results, patients can undergo an in-body composition test which can measure key components of their body such as water, protein, fat, and mineral content.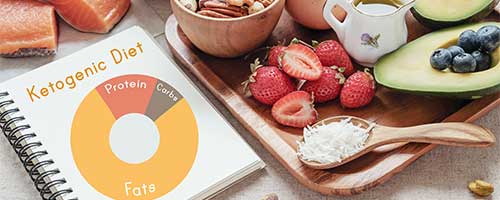 Ketogenic Diet:
The ketogenic or keto diet is quickly rising in popularity amongst celebrities and athletes. The plan calls for individuals to consume a diet high in protein and fat and low in carbohydrates. The science behind this method is that it will enable the body to release ketones in the dieter's bloodstream which in turn breaks down stored fat for energy.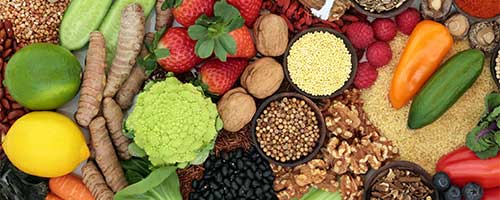 Liver Cleanse:
Patients hoping to jump start their metabolism or get back to the basics after a holiday or vacation that included a few extra pounds may choose a liver cleanse. This plan which consists of a diet largely based on juice and supplements may help the body more efficiently metabolize foods.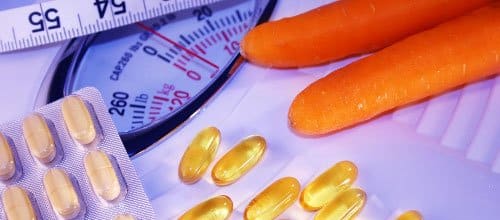 Medication for Weight Loss:
Some adult patients who have a high body mass index and who are considered obese may be prescribed certain medications to aid with appetite control, eating behaviors, and overall weight loss.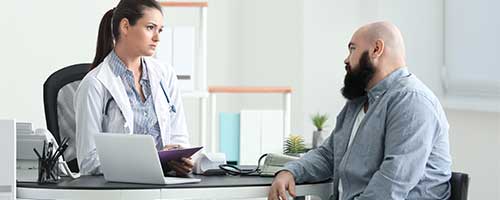 Nutrition Counseling:
This type of wellness plan is typically highly individualized and is provided by a nutritionist. Hallmarks of nutrition counseling can include assessing a patient's eating habits, modifying those habits as necessary, and laying out a specific plan to guide them in the future.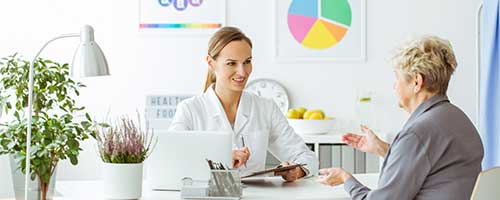 Nutritional Optimized Wellness:
Commonly referred to as the N.O.W. Program, this journey to wellness involves patients having their blood chemistry analyzed for a more precise nutritional plan to guide weight loss.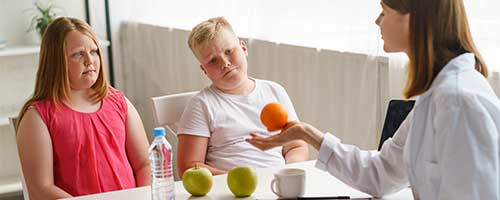 Pediatric Nutritional Counseling:
Nutritional counseling isn't just for adults. Increasingly, today's adolescents and young children can also benefit from a healthcare professional helping them learn how to modify their diet for weight loss and increased wellness.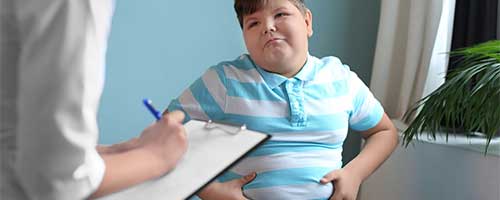 Pediatric Weight Loss:
Even pediatric patients can struggle with obesity that requires weight loss. An exact plan of treatment is usually devised by parents, children, and a medical professional. Every child is unique so the exact course of action may differ widely between pediatric patients.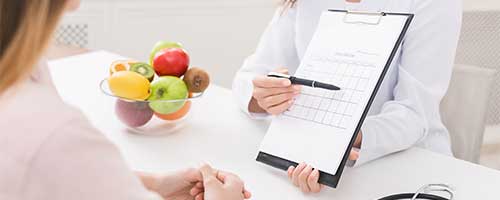 Weight Loss Consultation:
In a meeting between a healthcare provider and a patient, a baseline is established by measuring weight gain, assessing a potential cause, and then outlining a plan for weight loss.
Top 4 Considerations for Choosing the Right Provider for Your Nutrition and Weight Loss Journey
Once an individual knows a change in lifestyle is in order and that better weight and nutrition wellness is possible, the next step is choosing the right provider for nutrition and weight loss guidance.
This can be trickier than one would think due to the number of entities who claim they can help with weight loss. It is likely that not every business who makes the claim is qualified to do so. The role a reputable healthcare provider has is critical for the safety and success of your journey. For this reason, it is recommended to ponder the following considerations when it comes to finding the right provider for you:
1. Qualifications:
A primary consideration should be the provider's qualifications. Choose a licensed and credentialed healthcare practitioner who is trained to counsel patients regarding nutrition and weight loss.
2. Experience:
Look for a medical professional who has experience in working with the patient's age group in both nutrition and weight loss matters.
3. Availability:
Unfortunately, some doctors' offices can be overwhelmed with an influx of patients, making it difficult to secure an appointment or consultation. Do not let this discourage you. Instead, look for an urgent care center near you that offers nutrition and weight loss guidance as these centers generally do not require appointments and frequently welcome walk ins. In addition, urgent care centers typically offer weekday hours that go past five o'clock in the afternoon and most have some weekend hours available.
4. Site Capabilities:
Particularly if an individual anticipates blood testing needing to be done, selecting a location that has that capability onsite is key. This can keep a patient from having to secure additional appointments at a lab and having to have those results communicated in a timely manner to their designated healthcare provider.
Why Working With A Professional Can Be Better Than Going It Alone
Research shows that plans for nutrition, weight loss, and wellness tend to succeed at higher rates when people are held accountable for their performance.
All too often when patients embark on this journey on their own, it is difficult to sustain better nutrition for weight loss in the long term. The intentions are there, but life can get in the way, and if the person is not accountable to anyone, encouragement and motivation may be lacking.
By partnering with a healthcare professional who understands how to achieve better nutrition and weight loss and the common pitfalls involved in doing so, they can equip patients to be better prepared for the road ahead. Periodic check-ins provide measurement and encouragement to keep patients motivated and dedicated for the task at hand.
If you are overweight or feel you are lacking in good nutrition, consider visiting an urgent care center today to learn more about the nutrition and weight loss programs available to help you reach your goals and live the good life.
Latest posts by Family First
(see all)