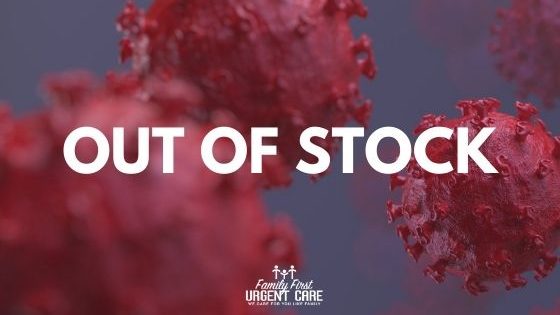 As testing for coronavirus becomes more available, there are a number of different types to choose from, including antigen based, molecular based, fast results, slower results, etc. With so many options it can make knowing what kind of test to get feel a bit overwhelming. However, with most foreign countries requiring PCR testing for entry, and the United States requiring it for reentry, this molecular test is quickly becoming a gold standard for those wanting to travel by plane internationally.
What Is PCR Testing?
PCR stands for polymerase chain reaction, and it is a type of molecular test currently used to identify the presence of coronavirus in an individual.
Those getting tested should take note that the test can only identify the presence of SARS-CoV-2 at that moment. In other words, it cannot detect if they have had COVID-19 prior to the test.
Who Needs PCR Testing
With vaccinations widely available and places beginning to slowly open back up, people are eager to getaway for awhile and embrace the concept of international travel once again.
Even as some foreign countries begin to open up their borders to travelers again, many are mandating proof of a negative PCR test for admittance. Travelers should also expect to be required to take another PCR test showing negative results for reentry back into the United States. It may be prudent to have a contingency plan in place should the test results be positive and require a multi-day quarantine period.
Those travelers who may require PCR Testing can include:
People planning to travel internationally for business or leisure
Individuals reentering the United States from an international destination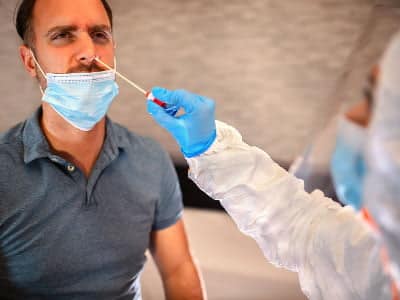 Why Molecular PCR Testing May Be Needed to Travel Internationally
Although at the time of publishing the United States was not requiring Americans to have a negative PCR test to travel internationally, most foreign countries are. Countries across the globe are dealing with spikes and dips in the number of coronavirus cases and variants with some having limited access to vaccinations.
Because the case number and variant situations are unique to each country, many are at different travel stages with some not allowing any foreign traffic and others only allowing admittance to travelers who have proof of a negative COVID-19 test. On average, most countries are requiring travelers to have proof of a negative test within three days prior to their arrival.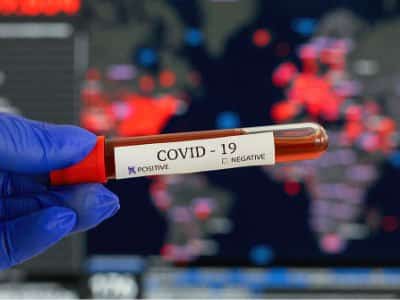 Why Molecular PCR Testing Is Typically Required to Return to the U.S. from International Travel
Although guidelines for the Centers for Disease Control and Prevention (CDC) change frequently in response to the shifting dynamic of coronavirus cases and variants across the globe, as of May 28, 2021, they required all air passengers coming into the United States to prove one of the below:
a negative COVID-19 test taken within three days of departure (may require type of test taken, name of organization issuing the test result, the date of the test, identity information of the patient, and the final test result)
proof of recovery from coronavirus within the last ninety days (may require a letter from the traveler's healthcare professional clearing them to return to regular activities and travel)
Airlines have been tasked with confirming passengers aged two and older meet one of the above categories before actually boarding the plane. They may deny entry to those individuals who do not have proper coronavirus documentation.
Rapid Results PCR Testing
One of the most widely used PCR testing models for healthcare professionals in Texas and the United States is Abbott's ID NOW. This molecular test is popular due to its ability to provide coronavirus results quickly and accurately via isothermal technology, proprietary enzymes, and constant temperature control for RNA amplification.
A healthcare professional will swab the nose of a patient and then place it into a special device designed to expose coronavirus' viral RNA. Testing is typically available in thirteen minutes or less with some models such as Abott's ID NOW.
Getting PCR Testing at an Urgent Care
Knowing you need a test for international travel and finding the time to get one are two very different things. For many who are working and caring for family, finding an open appointment at a doctor's office is neither easy nor convenient.
As a result, more travelers are turning to urgent care centers for PCR testing. These facilities typically do not require appointments and welcome walk ins. In an effort to cater to patients, urgent care centers usually feature extended weekday hours past the time of the normal close of business. They also frequently offer limited weekend hours as well for added convenience.
The extended weekday and limited weekend hours can be much easier for patients to fit into their busy schedules, but perhaps the biggest convenience of all is PCR test results within a roughly thirteen-minute period. The patient can get their results quickly and continue on with their travel preparations.
It is best to look for an urgent care center that provides PCR rapid testing to a wide range of areas, such as Family First Urgent Care who serves The Woodlands, southern Montgomery County, Conroe, Magnolia, and Willis.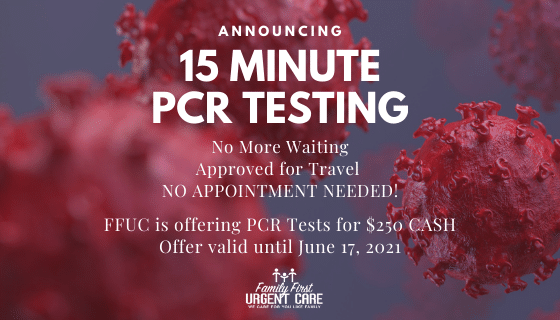 If you or someone you know will be traveling internationally in the near future for business or leisure, know that PCR testing will likely be required for admittance into another country and find an urgent care now that offers PCR testing so you are all set when the time comes.
Latest posts by Family First
(see all)