Full 1
Monoclonal Antibody Treatment for
Conroe & Montgomery County
One of the most challenging healthcare aspects of the coronavirus pandemic is that there is no definitive cure-all treatment, but some relief may be coming in the form of monoclonal antibodies. A little more than a year after the pandemic began, a treatment called monoclonal antibody therapy is now quickly gaining popularity among patients testing positive for coronavirus and the clinicians that treat them as a way to help combat COVID-19.
As most healthcare providers are already overwhelmed with staff stretched to the limit, it is advised for patients to educate themselves as much as possible about monoclonal antibody treatments before reaching out to their doctor or urgent care center. This can equip a patient with important answers before they speak with a clinician.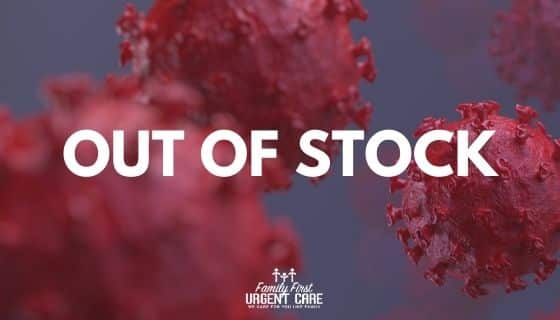 What Are Monoclonal Antibodies?
Essentially monoclonal antibodies are one of only a few coronavirus treatments being used by medical professionals today in the treatment of COVID-19.
In a general sense, antibodies are blood proteins produced in response to and made to counteract an antigen. Antibodies are able to neutralize an unrecognized substance in the body and potentially provide protection against future exposure to it.
Monoclonal antibodies work much the same, but they are specifically designed to potently resist coronavirus. Once inside the body, these antibodies can help keep the virus from entering cells, which can in turn slow down an infection.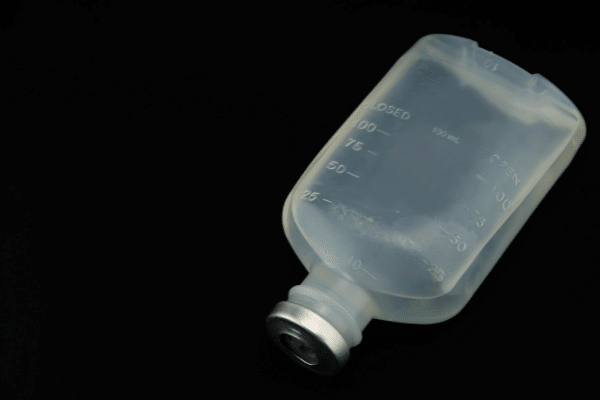 Eligibility for Monoclonal Antibody Therapy
While the Federal Drug Administration has granted extended Emergency Use Authorization of some monoclonal antibody treatments, there are certain requirements an individual usually must meet before becoming eligible, including:
Testing positive for coronavirus and not being under hospital care
Being at high risk for developing more severe COVID-19 symptoms and complications
Being a minimum of twelve years of age or weight of at least eighty-eight pounds
These guidelines are helpful but can be vague, especially without defined parameters for being high risk. Most physicians consider individuals who have one or more of the following conditions to be in the high-risk category:
Age of sixty-five years or more
Cardiovascular disease
Chronic kidney disease
Chronic lung disease
Dementia
Diabetes
Down syndrome
Hypertension
Increased body mass (a body mass index greater than 25)
Medical-related technological dependence such as gastrostomy or tracheostomy
Neurodevelopmental disorders
Pregnancy
Recipient of immunosuppressive treatments
Sickle cell disease
Some medical facilities may also offer post-exposure monoclonal antibodies as a preventative measure to individuals who meet the CDC's criteria of exposure and who are:
Considered high-risk by healthcare professionals
At least twelve years of age or weigh 88 pounds or more
Vaccinated but immunocompromised or not fully vaccinated
How A Monoclonal Antibody Treatment Works
For those concerned about what undergoing a monoclonal antibody treatment will mean, there is power in educating yourself about the process, and it may result in more confidence in your decision to get it done.
The treatment is usually administered via a single intravenous infusion. This allows the antibodies to be transported through the needle and into the patient's body. For most patients, the process takes approximately an hour and then requires the individual to spend an additional hour at the facility post-procedure to be evaluated for a reaction.
It is worth noting that while a monoclonal antibody treatment may help treat the symptoms of coronavirus, it does not impact isolation time. In other words, if a patient tests positive for coronavirus and chooses to get the antibody treatment, they are still contagious and should follow the CDC's recommended guidelines for isolation and timing for reentering society.
Those individuals who do receive the treatment are advised to wait ninety days before getting a COVID-19 vaccine.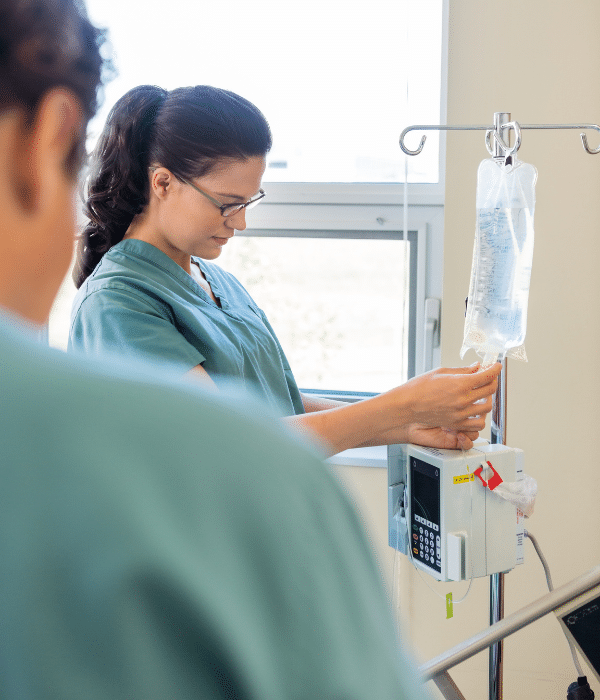 Potential Side Effects of Monoclonal Antibodies
In most cases, the reason the antibody treatment is used is because any possible side effects are generally not as severe as the more serious symptoms of being infected with coronavirus.
Side effects of monoclonal treatments could potentially include allergic reactions and/or the following for some individuals:
Difficulty breathing
Fever
Low blood pressure
Muscle aches
Nausea
Swelling of throat, lips, or face
If you have concerns regarding these side effects, it is recommended that you speak with a medical provider prior to getting the treatment.
Benefits of Monoclonal Antibodies
Preliminary clinical data from some studies have shown monoclonal antibodies to be invaluable in:
Reducing the amount of virus present in an infected person
Decreasing coronavirus-related emergency room visits
Decreasing coronavirus-related hospitalizations
While the treatment is being widely used by physicians across the nation, this therapy is continuing to be studied for more information and to learn to what degree it will protect against future COVID-19 infections.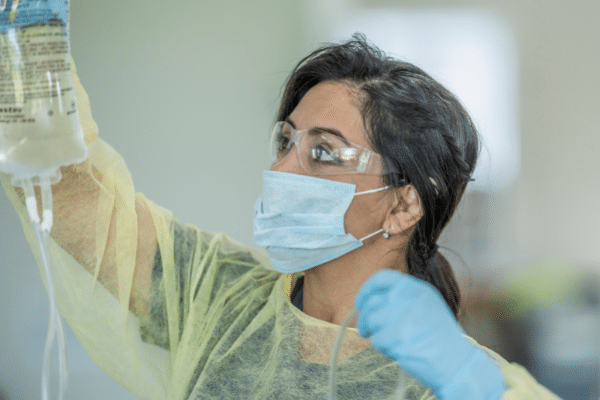 Where to Get a Monoclonal Antibody Treatment
With the resurgence in coronavirus across Texas and many other states, hospitals, emergency rooms, and doctors' offices are becoming completely inundated with individuals who are sick and those requiring coronavirus testing. Unfortunately, this can add to an extended wait time for patients.
Many patients seeking the antibody treatment are turning to their local urgent care. These facilities generally do not require appointments and welcome walk ins. Their hours often extend beyond the normal close of business and many centers also offer limited weekend hours. This allows patients to come at their convenience while still balancing work and other obligations.
Upon arrival at an urgent care for a monoclonal antibody treatment, patients will be required to provide these healthcare providers with basic information such as:
Name
Phone number and address
Date of birth
Date of COVID-19 test and the result of that test
What type of COVID-19 test was administered
Date of the onset of symptoms (if any symptoms are present)
Explanation of symptoms being experienced
Your body mass index
Height and weight
Any conditions you have that verify as high risk
It can be a good idea before arriving at the center to see if you require a referral or if patients are required to be a certain age. Some urgent care facilities primarily see patients only eighteen years or older for this specific treatment.
For more information about monoclonal antibodies and the related treatment, reach out to your local urgent care for more specific information.