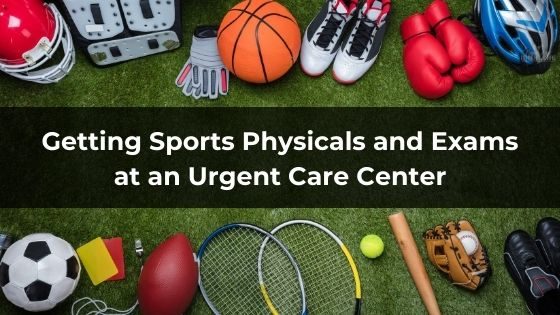 Sports physicals have become the status quo for young school-aged athletes, recreational athletes, and even professional athletes. Every year more school districts and competitive sports teams are requiring a sports physical be completed before an athlete will be allowed to play or compete. This allows an individual to keep tabs on their own health while also potentially protecting sports organizations from liability. While sports physicals are often sought at doctor's offices, they are routinely performed at urgent care centers without an appointment being required.
Why Sports Physicals Are Required
It has become the status quo for children, teens, and even adults to need a sports physical to be eligible to participate in an organized sport. This is often required to verify that it is reasonably safe for that individual to play a given sport.
The demand for sports physicals has increased dramatically in recent years as many sports have become more intense, yielding high rates of concussions, injuries, and stress on the body.
If you are unsure if your child's school requires sports physicals for the upcoming year, a simple check of the school nurse's website or an email or phone call can usually confirm this. Competitive sports organizations typically make this information available on their website or sign-up forms.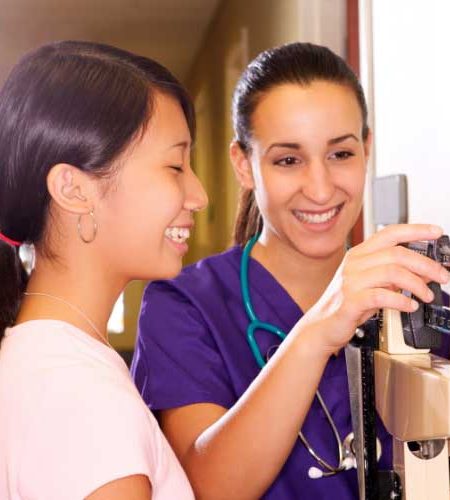 What A Sports Physical Entails
A sports physical is designed to examine an individual's growth and vitals that pertain to athletic performance, while also finding underlying health issues that may not necessarily be visible, such as cardiac issues.
A patient receiving a sports physical can generally expect the following:
Assessment of joint conditions
Check on breathing and lungs
Measurement of weight and height
Check of pulse and blood pressure
Examination of vision and hearing
Should any of these tests raise a cause for concern for the doctor, additional testing will likely be required before the form will be completed and signed. For this reason, it is important to seek a sports physical at least several weeks before the date it is due.
In addition to a patient getting their key vitals checked out, they also will be asked several questions regarding their medical history, such as:
Asthma diagnosis
Diabetes diagnosis
Chronic disease diagnosis
Food or environmental allergy diagnosis
Medication list complete with names, dosages, and frequency of administration
Past injuries and outcomes
For a school district to consider a sports physical valid, it usually must be administered within a specific window of time, be filled out on a properly dated and designated form given out by the school, and be signed by the acting physician.
The location in which an individual receives a sports physical typically dictates how fast the completed form is returned to the patient. Some doctor's offices can take up to a week or more and may require an additional trip to retrieve the form, while most urgent care facilities can perform the physical and provide the patient with a completed form before exiting the building.
Why Sports Physicals Are Required
Some people do not make it to the doctor once a year, and in that absence a sports physical can be a tool for monitoring their health. In addition, the physical can also determine if it is most likely safe for a person to participate in athletics by:
Identifying serious or life-threatening medical conditions. Some situations such as an irregular heartbeat will likely require additional testing to ensure that athletic activity would not put an individual at increased risk.
Pinpointing conditions that could restrict athletic ability such as a concussion. Most concussions can result in physical and mental symptoms from a couple of weeks to several months. However, sustaining multiple concussions over time may lead to an increased risk for the athlete.
Finding chronic conditions such as asthma that could require treatment or medication before being cleared for athletics. Asthma is a condition that affects an individual's ability to breath normally. In most cases, people with asthma will require an evaluation and treatment plan in order to participate safely in athletic programs.
Ensuring previous injuries have healed properly and are no longer an issue for an athlete. Whether it was a sprained ankle or a dislocated shoulder, a physician will want to check the flexibility and range of motion for a joint to ensure that healing from a past injury is complete. This is key in avoiding future injuries in the same or adjacent areas of the body.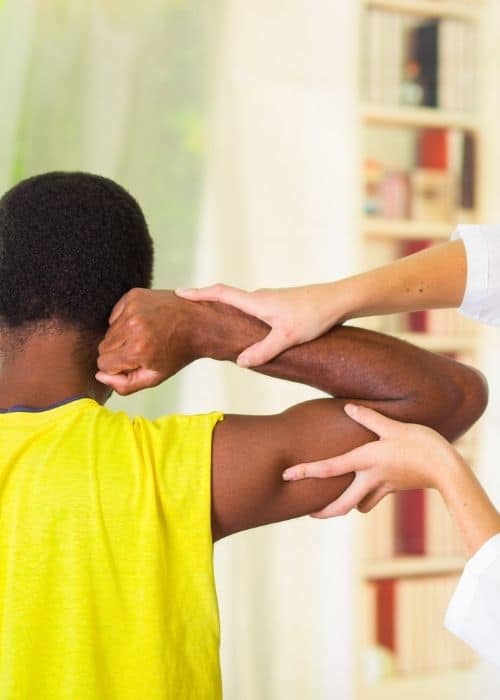 Sports Physicals vs. Annual Physicals
While getting a physical generally refers to examining the state of your overall health and wellbeing, there are different kinds of physicals, and they are not all the same.
A sports physical is performed by a physician for the purpose of evaluating a patient's health, and it is done so on the basis of how their health could impact their ability to play sports. It is not generally an all-encompassing health check.
An annual physical is designed to give a more detailed and thorough picture of a patient's complete health status. In addition to the activities performed in a sports physical as listed above, an annual physical also typically includes:
Immunizations
Blood or lab work
Nutrition check
Behavioral and development screenings
When getting a physical, ensure you are specific as to the exact type needed.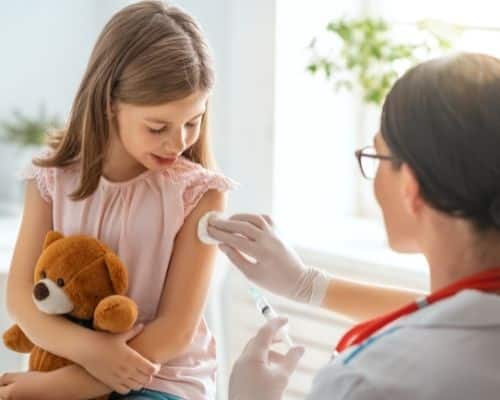 Where to Get A Sports Physical
Particularly for young children and teens, completed sports physicals are due at the beginning or middle of summer when many organized sports begin in earnest. The mass demand of sports physicals in late spring may cause a back up at your doctor's office, making an appointment hard to come by.
More families are turning to alternative locations such as urgent care centers to obtain sports physicals. This is due in large part to the fact that urgent care facilities typically welcome walk-ins without requiring appointments, and that they offer extended evening hours as well as some weekend hours. An added convenience to going to an urgent care is that those patients receiving a sports physical typically leave with a completed physical form in hand at the end of their visit.
If you or your child will need a sports physical to be cleared to participate in athletics, visit your local urgent care center to get it taken care of as quickly as possible, without having to negotiate an appointment.
Latest posts by Family First
(see all)